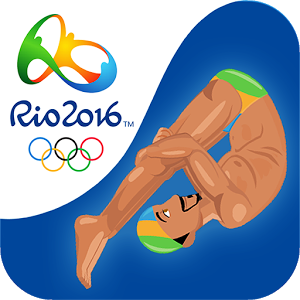 Rio 2016: Diving Champions
by Flashman Games LLC & Bongfish GmbH
Casual Game, Sports, Diving
- Official Mobile Game of the Rio 2016 Olympic Games!
- More than 3 000 000 downloads!
- Localized for 9 different languages including Japanese, Korean and Russian!
- Utilizing sceleton animation system and blendshape animation system!
- Online medal table for all 205 IOC nations competing in the 2016 Rio Games!
SOMERSAULT, TWIST AND DIVE INTO THE OFFICIAL MOBILE GAME OF THE RIO 2016 OLYMPIC GAMES.
Crazy, fun Olympic Games glory awaits in this endless high diving action game, the Official Mobile Game of the Rio 2016 Olympic Games. Nail your dives, progress higher and higher to more difficult dives and levels, post your best scores on worldwide leader boards, unlock new diving tricks as you compete your way to the top of diving ranks.
DIVING CHAMPIONS - Splash down and unlock a team of crazy aquatic athletes, representing countries from around the world, each with their own unique power ups and abilities.
HIGH DIVING TRICKS - Become a Diving Champion by nailing your dive attempts and unlocking new dive styles like the Pike, Straight and Tuck!
COMPETE & TAKE HOME THE GOLD - Worldwide leader boards will display your score against the world, while you contribute to your nation's score to decide which nation takes home gold.
NATIONAL PRIDE - Align yourself with 1 of the 205 competing nations from the Rio 2016 Olympic Games and represent your country in on-going global competitions.